Frequent Questions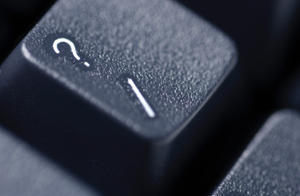 Have you ever had a question and didn't know where to find the answer? If so, you've come to the right place. This section is a compilation of answers to the questions most commonly asked about S.A.F.E. Place. Just start by following one of the links below.
If you can't find the question you wanted to ask, don't hesitate to contact us.
What do you want victims of domestic violence to know?

I am sorry that you have been a victim of domestic violence. You do not deserve to be treated that way. The abuse is not your fault. Nothing you do causes the abuse, and nothing you do will make your assailant stop or change. S.A.F.E. Place will not tell you what you should do. Please let us know how we can help you.

What does your organization do?

The primary purpose of S.A.F.E. Place is to:

Reduce domestic violence by providing temporary shelter, crisis intervention and support counseling, advocacy, education, and limited financial assistance by working collaboratively with other community agencies, coordinating available resources to assist the victim in leading a violence-free, self-sufficient lifestyle.

Provide training, consultation, and advocacy to community members whose work impacts on the lives of survivors.

Provide and increase community education, awareness and prevention of domestic assault.

Work collaboratively with community leaders and service providers to change existing policies and laws which re-victimize individuals, further perpetuating violence, to ensure that domestic violence is treated as a crime, and to develop appropriate systems interventions which hold assailants accountable and ensure the safety of survivors and their children. Clients receive counseling services to enable them to make informed choices about their situation in an environment of security and support.

What areas do you serve?

Our service area covers Barry, Eaton, and Calhoun Counties, in the State of Michigan. We will, however, provide services to anyone that self-declares to be a victim, regardless of where you live.

Do you serve men?

Yes, as long as you are the victim, not the assailant. Although 95% of victims presenting injuries for domestic violence are female, men are also abused emotionally, physically, sexually, and psychologically. We provide residential and non-residential services to men.

How long can individuals or families stay at S.A.F.E. Place?

We know many shelters only allow residents to stay 30 days. We recognize that is not enough time for many victims of domestic violence to start their lives over. Our residents work with their case manager at the shelter to determine how long they need to stay. Our average length of stay is about 30 days.

What about my children? Can I bring them to the shelter?

Yes, if they are your minor children in your care.

What should I tell my children about staying at the shelter?

It is important to tell them that it's not their fault. Also, tell them it's a safe place to stay. There will also be other children going through the same thing. We have a Children's Program, a toy room, teen room, and plenty of activities and structure.

What should I expect when I first arrive?

A trained staff member will lend an empathetic ear and do an assessment to determine if you are appropriate for services. S.A.F.E. Place will meet all your basic needs of food, clothing, and shelter.

What should I expect while staying at S.A.F.E. Place?

You can expect a secure environment where you can make informed choices about your situation.

What if I have never called the police?

You will not be denied shelter or services because you have not called the police.

What if I want to stay at home and just need someone to talk to?

All of our services are delivered in a non-judgmental manner. We operate from a philosophy of empowerment. Leaving a violent relationship is a process that takes place over time. People have many reasons for staying in an abusive relationship. Regardless of whether or not you are ready to leave, we have counselors available on the phone 24 hours a day, 7 days a week. We also provide several support groups and individual counseling. Please ask a counselor about these choices when you call.

I think I need a Personal Protection Order (PPO), but I'm not sure. Can you help?

Yes. There is no cost associated with getting a PPO. We have family advocates on staff who can explain the PPO and help you determine if this is your best course of action. They can also help prepare the application for a PPO.

Do you provide counseling for assailants?

No. Our services are strictly for those who have been victims of domestic violence. Counseling for assailants is provided by Behavioral Health Resources and KPEP in Battle Creek.

A friend of mine recommended Couples Counseling. Is this a good idea?

No! It is imperative to separate the abuser from the non-offender. It is not safe, physically or emotionally, for the survivor of abuse to be expected to share information in the presence of her abuser. This form of counseling often sets up the victim for further victimization by the abuser and the unknowing counselor.